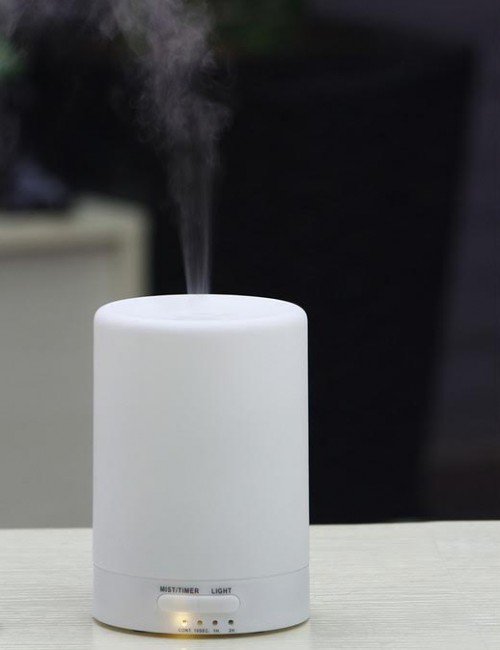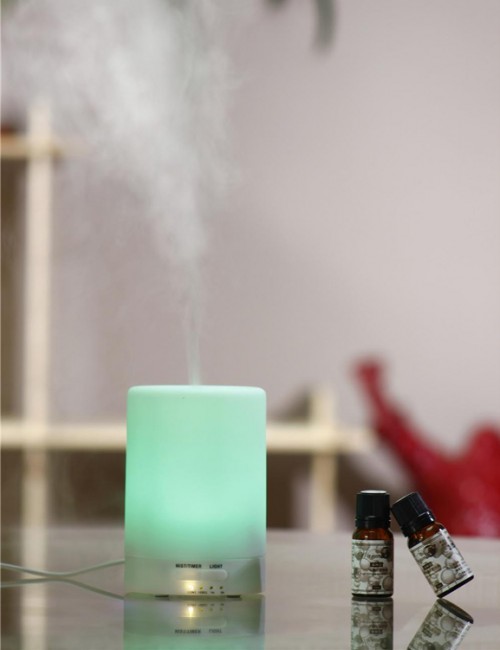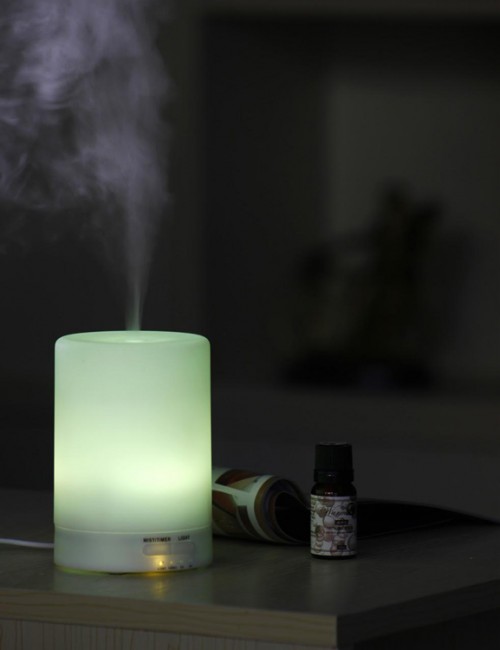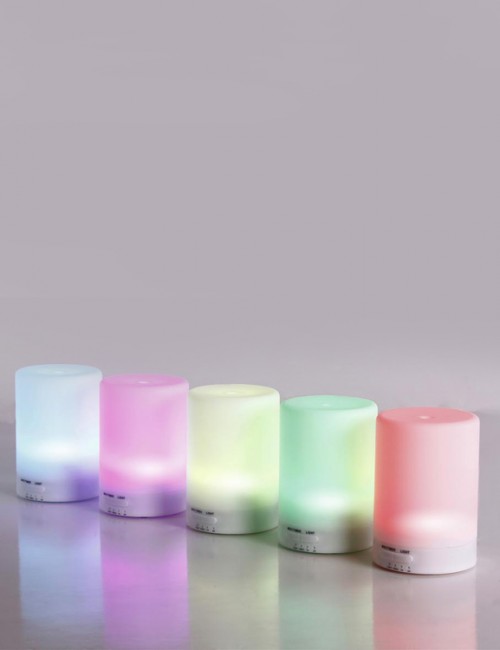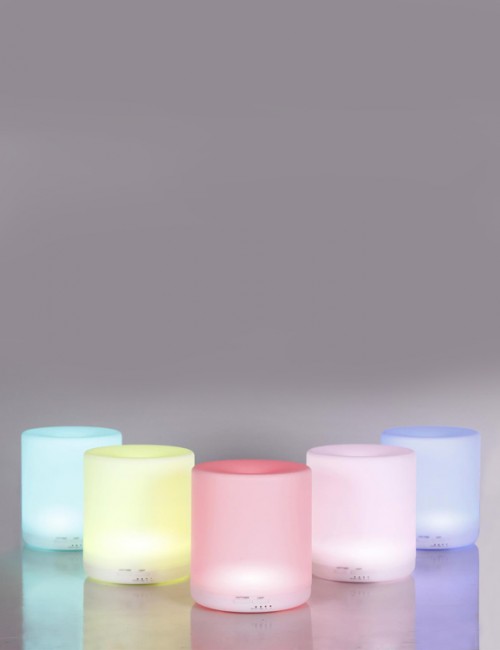 Ultrasonic Aroma Diffuser
Our Ultrasonic aroma diffusers deliver the next generation of aromatherapy dispensing for your home or work environment. Unlike candle or other heated aromatherapy diffusers the aroma materials are dispensed safely at room temperature and not denatured by heat. Oil is floated on water which is vibrated by ultrasonic frequency to created a discrete microfine mist of aroma. A built in timer can be set for up to 2 hrs run time or until auto off sensors detect low liquid levels. It can also be set to rum for up to 10 hours run time of intermitent bursts on a full charge of liquids. Accessory LED light lamps of varying colour and intensity settings can also be optionally activated to enhance mood setting. Classical elegant minimalist styling compliments any decore.
43 in stock (can be backordered)
Dimensions: 6.5cm x 12.6cm
Anti-corrosion PP plastic shell.
A new generation of electonic water level detection system auto power-off function when waterless.
Container max capacity 100ml.
Five stages of timing system. (timing 10sec/1hr/2hr/continuousspray on/off)
Indpendent ten segments LED colorful situation lamp/indpendent four segments LED warm yellow function setting lamp.(full bright/semi bright/gradual change/Fixed/off)
Ultrasonic Oscillator Frequency:24 MHZ to vaporize the water as well as maintain integrity of the essential oil.
10 hours run time with full water volume by intermtent spray function.
Testimonials
Your products will be dispatched within 24 hours.
Local shipping within Australia is $8 flat rate, shipped with Australia Post.
Free shipping for all orders over $75.
This diffuser look great in our house and is perfect for making the room feel lighter. I am using an oil blend which has also helped with my hay fever and sinus. Would recommend this product to anyone.
Kimberly , Online Tree
When we set up Happy Melon as a design showcase of prestige yoga facilities a complimentary house scent naturally seemed called for. Prima Materia answered our brief perfectly with a scent both soothing and uplifting dancing wonderfully between warm spices and clean bright herbals. The Happy melon scent has been such a hit with our patrons that constant requests to supply it to them has led to our merchandising the scent packaged with ultrasonic diffusers as gift packs which have run out the door. Prima Materia have also helped us develop an outstanding sulphur free shampoo for our facility scented also with our brand scent. Patrons endlessly report delight in the gentle softness of this product and in the scent we all love.
Masha G , Happy Melon Studios